What to Know Before Applying For a Personal Loan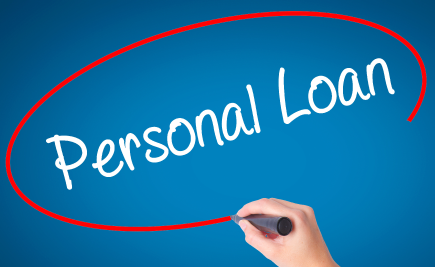 1. What's my credit score?
Your credit score is calculated based on your loan repayment history, credit card usage, and other financial markers that can give lenders a rough guide of how responsible you are with money and how much of a default risk you are. Even though all lenders don't use credit scores to qualify you for a lone, it is still a good thing to keep track of.
Typically, the higher your credit score the more likely you will be to receive loans. Also, because with high credit you are considered less of a risk, your interest rates will tend to be lower.
That doesn't mean that less than great credit is a deal-breaker, but it's good to know what the numbers mean:
Having no debt history is not a good thing when it comes to your credit score. Most of the leading personal loan companies like to see that you've had debts in the past and that you've made your payments, and can be trusted to do so again.
2. What if I have bad credit?
Many lenders can provide loans even if you have bad credit, though you will face tougher interest rates and less leeway with the loan amount and repayment terms.
Typically anything under 630 is considered a bad credit rating, and even when people in this range do get loans, they tend to have a 28.5% - 32.0%APR on average. If you have collateral to put up, this can help you secure a loan despite a low credit rating.
In addition, many lenders allow cosigned loans. These are loans where someone with better credit co-signs the loan with you. While this is a way for you to get a loan that you'd be shut out from otherwise, there are some caveats. Mainly, the person who cosigned for the loan is on the hook too so if you default on the payment, it could wreck their credit as well as your own.
3. How do interest rates work?
The interest rate is how much the lender charges in interest to a borrower for a loan. It is normally expressed as a percentage of the amount borrowed. If you're consolidating debt and the interest rate is still lower than your earlier loan, then you're in good shape. If not, you need to examine if the interest rate makes the loan worthwhile for you.
The interest rate is going to be one of the most important things to look at when considering a personal loan. It adds a significant amount to the overall repayment terms, and even just one percentage point here or there can make a big difference. You also need to consider the APR which includes fees and charges. APR is discussed below.
4. What affects interest rates?
·Variable vs fixed rate loan - With a variable rate loan, the interest rate can fluctuate as the market changes, and typically has lower interest rates than a fixed loan, which stays at the same rate throughout the repayment of the loan.
·The length of the repayment - The longer the repayment term the more interest you will pay over the lifetime of the loan. If you can keep up with a higher monthly payment over a shorter period of time, then you can find loan terms that will save you money on interest. It's crucial though that you first look at your monthly budget and determine how big of a loan you can stay ahead of, so you don't dip further into debt paying off the new loan.
·Your credit score - A better credit score may help you get a lower interest rate. Though some lenders don't use credit score when considering you for a loan. Lenders will also look at your past financial history to look for any delinquent loans, foreclosures, bankruptcies, and other red lights that could make you a high-risk borrower before they determine the interest to assign you. Your income - or lack thereof - will always be a central factor in determining your interest rate.
5. What is an APR?
APR is an acronym for annual percentage rate. It combines the charges, fees, and payments to tell you the grand total of what your loan will cost you per year. The lower the APR, the less you are going to pay in the long run.
The APR calculation on personal loans will vary depending on your lender, but it will typically be lower than what you would receive from a payday or short-term loan – usually starting at 10% and capping at 35.99%. It is not ideal to owe any money, but if you require a loan, then a personal loan could certainly be a viable option.
APR rates mentioned include associated fees.
Full repayment for the loans displayed range between 61 days to 180 months.
6. How much can I get approved for?
There isn't a clear right or wrong answer to this question - it all depends on your needs, your income and your abilities. If you're trying to consolidate debt, your loan should be the same or larger than the outstanding loans you're covering, and if you need to cover an expense like medical bills or home renovations, then it should meet your needs, so you don't have to go through the hassle or expense of securing another loan.
At the same time, you need to make sure that the payments aren't too heavy for you to keep up with. After all, there's no sense taking out a loan to cover another debt, only to find yourself unable to keep up with the payments on the new loan.
7. What loan term should I take?
This is a pretty simple calculation, but what works for you can be anything but simple. If you decide to go for a lender that offers short term loans you will have higher monthly payments but will pay less interest over the life of the loan. If you spread it out over a longer loan term, your monthly payments will be lower, but the overall interest you pay will be higher.
Paying more interest isn't a bad idea if it means that you can lock down a monthly payment that you know you can make.