Best Place to Get a Personal Loan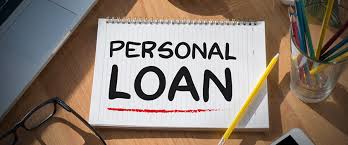 Best Places to Get a Personal Loan:
Best Banks for Personal Loans
Best Credit Unions for Personal Loans
Best Places to Get a Personal Loan Online
Worst Place to Get a Personal Loan
What to Look for in a Personal Loan
Banks. These institutions allow you to apply in person. But they tend to have stricter requirements for approval.
Credit Unions. These lenders have specific membership requirements. They're also more likely to cater to people with subpar credit.
Online Lenders. Online lenders have very streamlined approval processes, but may be more expensive than banks or credit unions.
l American Express
l Citibank
l Discover
l Fifth Third Bank
l KeyBank
l PNC
l TD Bank
l U.S. Bank
l Wells Fargo
One of the major draws to getting a personal loan from a bank is that they have branches. While you can apply online for most banks' personal loans, you also can go into a branch if you want to make the process more personal. When you apply in a branch, you can have the help of a credit specialist to recommend the best loan and to walk you through the process. You may also find the funds delivery process speedier if you already have an existing checking or savings account at the bank.
But banks have their drawbacks as well. Many major banks require fairly high minimum credit scores for approval, typically 660 or higher. Applicants with bad credit or no credit will often find themselves unable to get personal loans from banks. Some major banks, like Wells Fargo, PNC, Fifth Third Bank and Keybank, do offer secured personal loans, which are easier to get. But secured personal loans require the borrower to put up something valuable for collateral.
When it comes to interest rates, they will vary greatly depending on your credit. But banks typically won't charge more than 25%, and can have interest rates as low as 6% or so.
Best Bank for Personal Loans: Wells Fargo. It is a popular choice for personal loans because it has both unsecured and secured personal loans and offers amounts up to $100,000.
l Affinity Federal Credit Union
l Alliant Credit Union
l Aspire Federal Credit Union
l Connexus Credit Union
l First Tech Credit Union
l Georgia's Own Credit Union
l Lake Michigan Credit Union
l NASA Federal Credit Union
l Pentagon Federal Credit Union
l SCE Federal Credit Union
Note: Anyone can join these credit unions, either for free or with a small one-time donation to a charitable cause.
Credit unions have less name recognition than banks. But unlike banks, they are not for-profit institutions. They also typically service a limited area. It's easy to do a search of credit unions in your area and either visit their website or stop by to see what personal loan offers they have available.
Credit unions, like banks, allow you to apply for personal loans in person. And because credit unions are more community-oriented, they're also more likely to offer personal loans to people with subpar credit. To top it off, their interest rates can often be lower than those of banks. That's because federal credit unions have an interest rate cap set by a national board. On most loans, credit unions can only charge a maximum of 18% interest. State credit unions have a cap set by the state government.
The main drawback to credit unions is eligibility. Most of the time, credit unions base their membership requirements upon living, working or going to school in a certain area, working for certain companies or being a relative of a member. So while you can probably qualify to join most credit unions in your area, you may not be able to join others that have more competitive rates.
Best Credit Union for Personal Loans: Alliant Credit Union. It is a popular choice for personal loans because anyone can join, and it offers loans up to $50,000 with APRs as low as 6.74%.
l Avant
l Best Egg
l FreedomPlus
l LendingClub
l LendingPoint
l LightStream
l Marcus by Goldman Sachs
l Payoff
l Prosper
l SoFi
Online lenders haven't been around as long as banks and credit unions, but there's certainly no shortage of them. They process all of their applications online, so you typically won't have to wait long to receive a decision and get funded if you're approved. At the same time, their interest rates can be higher than those of banks or credit unions, depending on your credit.
Some online lenders may charge interest rates as high as 36% if your credit isn't the greatest. They may give rates as low as 6% to the most creditworthy customers, though. Online lenders may also be more willing than banks to lend to people with bad credit or no credit.
In order for the best places to get a personal loan to exist, there need to be some bad places for contrast. They aren't too hard to find, either. The absolute worst place to get a loan is from a payday lender.
A payday loan is where you borrow money against your next paycheck. The lender gives you a lump sum, and you will have to pay them back that amount, plus a fee, when you receive your paycheck. The problem is that lenders charge extremely high fees to compensate for the short-term nature of these loans. According to the Consumer Financial Protection Bureau, a typical 2-week payday loan charges a fee that equates to a 400% APR.
So not only do you get charged an incredibly high amount, but you also have to worry about your next paycheck being smaller than usual.
Now that you're familiar with the best and worst places to get a personal loan, it's worth taking a closer look at what makes an individual loan offer good or bad. There are several qualities that you will need to examine in order to determine which loan fits your needs the best.
Approval Process: If you're in a rush and need a loan as soon as possible, choose a lender that lets you apply online. Luckily, that's most lenders. Also, look into the lender's approval timeline and see how long it typically takes them to fund a loan. Some lenders, such as LightStream by SunTrust Bank, advertise the ability to receive funds the same day under certain conditions.
Credit Required: Credit history plays a big role in personal loan approval or rejection, though exact requirements vary by lender. Generally, the best unsecured personal loans providers will require a credit score of 600 or higher, often even 660 or higher. If you have a lower score, you may need to put down collateral to "secure" the loan.