50 Global Top Hedge Funds (10)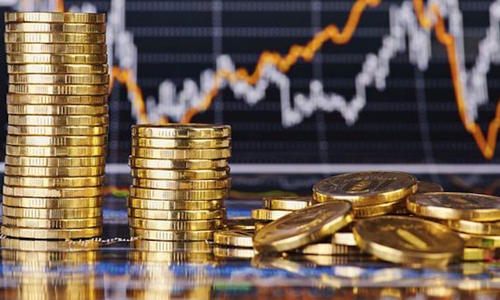 42) Henderson AlphaGen
Founded in 1999, the company is a subsidiary of Henderson Global Investors. Headquartered in London, it has $20 billion under management.
The firm specializes in alternative investment strategies, with core investment capabilities including long-short or long equity positions, risk premiums, and commodity strategies in developed markets as well as emerging markets.
43) Tudor Investment Corp
Founded in 1980, the firm is headquartered in Greenwich, Connecticut, with additional offices in Washington, D.C., Boston and New York. . The size under management is approximately $32.1 billion.
The company uses a long-short strategy to invest in the stocks of companies throughout the market. It combines bottom-up and top-down stock selection methods to create asset portfolios. Assets under management include fixed income, currencies, equities, commodities and related derivatives. Investment strategies include global macro (subjective and quantitative), long/short positions, quantitative market neutral and equity growth.
44) Cevian Capital
Founded in 2002, the company is headquartered in Stockholm, Sweden, with additional offices in Switzerland and London. It has $12 billion under management.
The firm focuses primarily on the European market and uses active investing. It realises the potential value of undervalued companies over the long term by acquiring stakes in these companies. This also means that the firm invests primarily in companies that are overlooked, misunderstood and unpopular with investors. If there is an opportunity to improve the management, operations or strategic structure of a target company, Cevian will not waste it. opportunities. It also has more accurate forecasts and considerations for each investment because of the company's shareholding in the portfolio company.
45) CQS
Founded in 1999 and headquartered in London, the firm has $12.6 billion under management.
CQS is a multi-strategy asset manager. It has investments in multi-strategy, convertible, asset-backed securities, credit, loans and equities. The core of the investment process is fundamental analysis, which also incorporates quantitative analysis and shared decision-making by reliable investment experts. Specifically, in alternative investments, the firm has investments in Asian opportunity strategies, asset-backed securities, convertible arbitrage, directional opportunities, and Diversification; in loans, there are GrosvenorPlace CLOs; under the long position category, there are convertible long position, Credit Multi-Asset, Global Convertible UCITS; in addition to the New Cities Fund.
46) Balyasny Asset Management L.P
Founded in 2001, the firm manages approximately $30 billion and is headquartered in Chicago, with offices in New York, Greenwich and Offices in San Francisco, Hong Kong and London. Number of employees over 400.
The company emphasizes specialized research, low correlation profits, and high risk control. The firm uses rigorous fundamental research to develop high alpha, but also combines technical analysis fundamental and cyclical analysis to Creating an Asset Portfolio.
(47) Angelo, Gordon & Co.
was founded in 1988 and is headquartered in New York, with offices in Washington, D.C., San Francisco, Los Angeles, Chicago, Houston, London, and With offices in Amsterdam, Hong Kong, Seoul and Tokyo. It has $27 billion under management and employs approximately 350 people.
The firm is an alternative investment fund focused on credit, real estate, private equity and multi-strategy. Within these broad categories, the firm also has exposure to distressed debt, non-investment grade corporate credit, convertible and M&A arbitrage, and residential and consumer debt aspects of the product offering.
The firm has three basic investment categories: illiquid strategies - including distressed securities and private equity; liquid strategies - including credit, convertible arbitrage, and risk arbitrage; and multi-strategy.
48) JANA Partners LLC
Founded in 2001, the firm has approximately $11 billion under management and is headquartered in New York.
The firm is an event-driven fund. Typically, the firm uses fundamental value principles to identify undervalued companies that often need one or more catalyst to unlock its value. In some cases, the company may also become a shareholder in the management of the target business. The company invests in both long and short positions, as well as in different capital structures such as equity and debt.
49) Graham Capital Management
Founded in 1994 and headquartered in Connecticut, the company manages $13 billion and employs more than 195 people. . About half of them are investment researchers who focus on easier, risk management, research and technology.
The firm is a leader in the alternative investment industry, focusing on macro-oriented quantitative and discretionary investment strategies, and has a strong presence in global fixed income, currency, and fixed income. Investments are made in the commodity and equity markets. The investment strategy is less correlated with traditional asset classes and other hedge fund strategies.
50) Golden Tree Asset Management, LP
The company was founded in 2000, has approximately $25 billion under management, and is headquartered in New York and London. The number of officers is approximately 225, including over 40 investment research staff.
The firm specializes in corporate and structured credit, takes a bottom-up fundamental value approach to investing, and since its inception has been generating alpha . the firm combines its flagship alternative strategies with speculative funds to create maximum flexibility for investors. The firm's investment process follows a rigorous, rules-based approach to portfolio building. Key steps include fundamental credit research, an investment target selection system (supported by the firm's proprietary portfolio rating investment selection system) ) and macroeconomic analysis in portfolio risk management.