Credit Cards Provide Roadside Assistance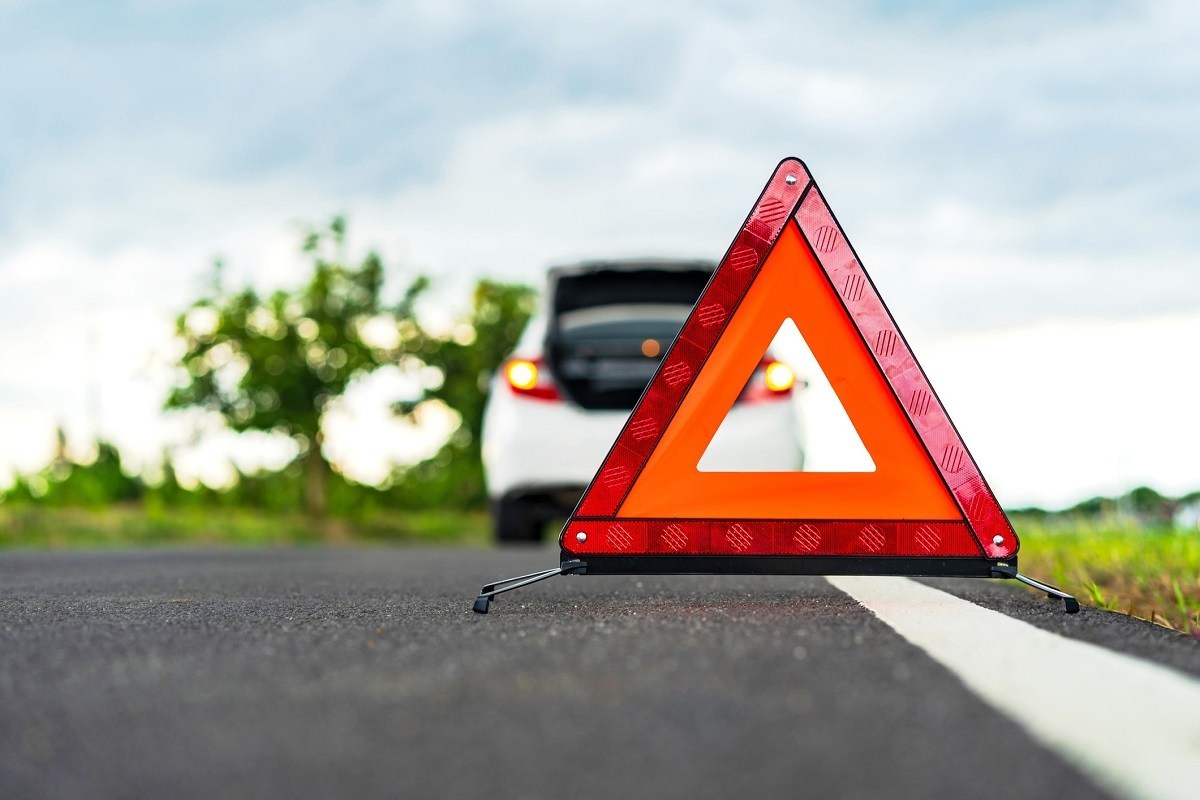 Faced with this COVID-19 global epidemic, many people will choose to hunt and avoid public transport such as planes as much as possible. When driving a long distance in the United States, you will always come across roads that are not in front of the village and not in the back of the store. If you are having problems with the car at this time, such as the car battery cannot start or the tire is flat, you can only lament the fate. The good news is that many American credit cards offer road rescue services. Some cards can help you call for rescue, and some cards can not only help you but also reimburse certain expenses! Today I'm taking you to a summary of the American credit cards that provide roadside assistance.
What should I do if I need roadside assistance?
1. Contact the nearest trailer service company, usually search directly via Google or various mapping apps, then call the service. In this way, the price is often high and the charge levels in the different regions are different, so it is easy to charge excessive fees.
2. When requesting roadside assistance through a personal car insurance company, many people do not cover this service in their car insurance. Therefore, when they have to use it, it will cause some unchanged. If insurance is included, simply contact the insurance company. In addition, there is a potential risk that, if insurance is used frequently, the premium may increase. Each insurance company has a different calculation model and does not rule out the possibility that individual insurance companies will increase car premiums considerably.
3. Buy an AAA subscription, annual AAA fees ranging from $ 40 to $ 165 per person, including preferential activities and many types of benefits. If we only consider roadside assistance as a service, I don't think it's as good as a credit card.
4. Free roadside assistance provided by credit card is on the one hand free, on the other hand it does not affect insurance records, and the content of the service essentially meets general needs. I think this is the most economical plan in the United States.
Common roadside assistance services
1. Unable to drive due to mechanical failure, requires towing service
2. Need to unlock the car, the car key is lost or locked in the car
3. The car is out of gas and needs an oil delivery service
4. The battery is damaged / de-energized and the car cannot start normally.
5. Need to replace the punctured tire, provide a spare tire and other related services.
Chase Sapphire Reserve
CSR is a very good credit card for travel security and naturally includes reimbursement for roadside assistance. Cardholders can be reimbursed 4 times a year, each time the cost of road rescue is capped at $ 50. In addition, there is a 3-fold rebate on travel expenses and a travel credit of $ 300 per year, which makes this card well deserved to be the first choice for travel enthusiasts.
United Explorer Card
It is a joint credit card issued by United Airlines and Chase. Cardholders can reimburse road rescue costs of $ 50 per capita 4 times a year. Compared to CSR, the annual fee for this card is only $ 95 (the annual fee is waived the first year). You can get 2x mileage points when you spend at United stores or restaurants, and you also get a 25% organic discount + $ 100 TSA PreCheck credit, Make it a credit card for travel lovers at consider adding to the card package.
New United Club Infinte card
This is a medium to high end credit card from United Airlines and Chase, which is not suitable for people new to credit cards, because compared to United Explore, this card has an application threshold higher and higher annual fees (annual fees $ 525, annual fees waived for the first year). Cardholders can be reimbursed 4 times a year, each time the cost of road rescue is capped at $ 50. In addition, they will automatically become members of the United Club and will be able to take advantage of the VIP service of the Airport Star Alliance free of charge. United shopping can earn 4x miles points and get the first two checked bags for free.
Visa credit card
All VISA credit card holders can obtain road rescue services (including no annual fee card, such as Chase Freedom / Chase Freedom Unlimited), most of which charge a single one-time service fee of 69 $ 95. The services include:
1. Trailer service (less than 10,000 cars)
2. Change the tire
3. Starting the battery
4. Unlocking car
5. Car runs out of fuel and oil is delivered to the door (up to 5 gallons)
MasterCard credit card
The scope of the roadside assistance service includes 50 US states and Washington, DC Whenever the price of the service is uncertain, a service charge will be automatically billed. MasterCard says the price is pre-negotiated and can save you money. I think this is metaphysics, and it is not recommended if it is not necessary, because the invoice will appear automatically on the MasterCard after using the service, it is difficult to know the specific details or how many money has been saved.
Summary
Road rescue is like travel insurance provided by many credit cards because it is not used often and it is easy for us to ignore it. This type of wellness may be the last thing we want, as it is better to do nothing "bad". However, there are unexpected circumstances: in the unlikely event of a similar situation, we can use these passive advantages of our credit card to resolve the problem quickly and efficiently and reduce the impact as little as possible.