Expert Advice on How to Choose Business Credit Card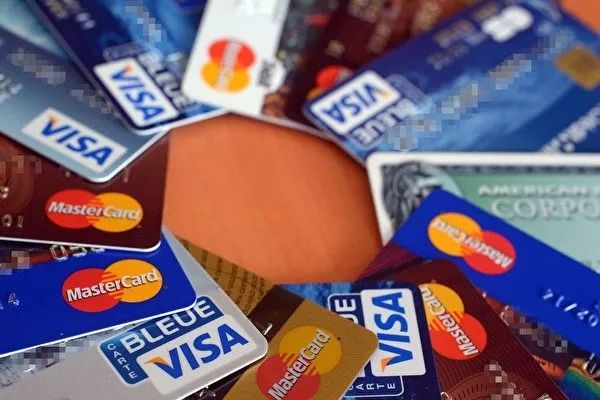 Many small businesses, if they want to cut their expenses, may consider applying for a business credit card because it can bring many benefits. There are a variety of business credit cards provided by various banks in the United States. The choice is made by experts.

In the United States, as long as you have your own business or are engaged in (or planning) business activities (such as selling things on the Internet, doing odd jobs or renting houses), you can request a business credit card (Small Business Card) at the bank.
The biggest advantage of using a business credit card is that it is possible to separate business (or business activity) expenses from individual expenses. This not only benefits tax returns, but also prevents personal credit ratings from being affected by the business (or business activity). In addition, employers can set up "employee cards" for employees to facilitate the management of company purchases and reimbursements.
Business credit cards in the market offer a variety of rewards such as cash back, points and miles. How to choose the most advantageous and best suited to meet the needs of the credit card, the experts provide the following key information.
1. Understand how business credit cards work
Before applying for business credit cards, you need to know their operating principles.
Personal Liability: In most cases, the employer (business owner) who applies for a business credit card will be personally responsible for all expenses (including employee purchases) incurred on the account linked to that card.
Business credit cards are less protected by law: business credit cards are not protected by relevant credit card laws, so be sure to pay on time.
Payment cards and credit cards: Like personal credit cards, business cards also have two types of cards: payment cards and credit cards. Although there is no spending limit for business debit cards, cardholders must pay in full each month. Although the business credit card has a predefined spending limit, it is possible to carry over part of the payment to the following month, but it will bear interest.
Employee cards: One of the biggest advantages of business credit cards is the ability to open employee cards and manage business expenses.
2. View business expenses
After understanding the operating principle of professional credit cards, assess whether it is necessary to apply. Experts recommend reviewing last year's spending to find the items that cost the most, such as business trips, advertising, or meals.
Then you can try to think about the following questions:
Do the company's activities force employers or employees to travel frequently? If the answer is yes, it is best to choose a credit card that does not charge overseas transaction fees and offers travel incentives.
Need to entertain restaurant customers? If you frequently entertain customers, it is recommended that you apply for a credit card that rewards the consumption of food and drink.
Do you often have to travel by car? The business cards of some banks offer very advantageous cash back, which can offset the expenses of refueling.
Are there recurring expenses, such as transportation, internet and telephone costs? If so, consider applying for a credit card that rewards such consumption.
Is it impossible to classify business expenses? New businesses or businesses that cannot break down spending categories may consider using a simple fixed rate reimbursement card.
3. Consider additional benefits
In addition to streamlining spending and getting incentives and discounts, some business credit cards can provide special financing discounts, account management tools, and a broader guarantee. Some business credit cards offer a grace period of 0% per year, sometimes up to 15 months. Small business owners can use this financing offer to buy expensive equipment, such as laptops, printers or office furniture.
In addition, some business credit cards offer more comprehensive warranty services, such as cell phone protection, travel insurance and collision damage waiver for car rentals.

Some of the best business credit cards may have annual fees in excess of $ 400, but may offer additional benefits that offset annual fees, such as credit for airline tickets or hotel accommodation, and the right to use the lounge as a VIP.
In addition to incentives, business credit cards also provide cardholders with tools to easily manage expenses, including quarterly and year-end expense summaries, itemized receipts, and the ability to transfer transactions to Excel. or other accounting software.