Must-have for international students: credit card application strategies! (1)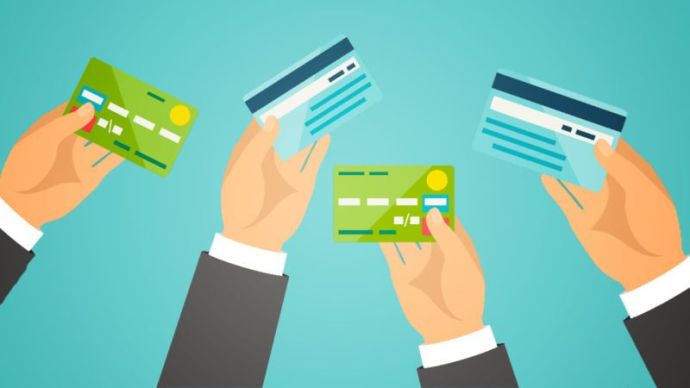 For international students who have just arrived in the United States, if they apply for a credit card as soon as possible, they will not only be able to start accumulating a credit history as soon as possible, but they will also be able to enjoy the numerous benefits of a U.S. credit card: free flights and hotels, free car insurance when renting a car, extended warranties on purchases, and lots of cash back. I'm sure many people have told you that if you want to borrow money to buy a home, it's best to keep your credit score below 750.
It is important to note that after you apply for a credit card, the bank will ask the credit bureau for a copy of your credit report, commonly known as a Hard Pull, which will slightly lower your credit score and reduce your chances of getting the next card. Of course, as long as you pay your bills on time and use your credit card, your credit score will go up easily. In addition, most credit cards have an opening task, usually in the form of a number of purchases within three months after the card is opened, you can earn a number of rewards. So it is important to apply for a credit card systematically.
Newbie Credit Cards
So how should you get started with applying for a credit card? Many people think you have to have an SSN to apply for a credit card because the SSN is required on all online credit card application pages, which is actually wrong! Note: SSN stands for Social Security Number, which is the 9-digit number on a U.S. Social Security Card. If you don't have an SSN, you can apply for at least two cards as follows.
Citi ThankYou Preferred for College Students
ThankYou Preferred earns 2 x ThankYou Points on food purchases, worth approximately 2.6% cashback, and 1 x ThankYou Points on all other purchases.
BoA Cash Rewards (BoA 123)
BoA 123 has 3% gas, 2% supermarket, and 1% cashback on the rest.
Among these two cards, I would recommend Citi, after all, BoA is not as good as Citi, Chase, Amex, etc., and it requires a certain amount of deposit to apply.
However, once you get your first credit card, whether you have a SSN or not, you can start to build up your credit history. When you get your SSN, don't forget to report it to the bank. Of course, if you are able to apply for an SSN as soon as you arrive in the US, Discover should be a must-have card for everyone.
Discover It
Discover It is a card that requires no credit history at all to apply online, and this credit card offers a 5% rebate or cashback that rotates quarterly, which you can check out on the website.
Once you've applied for these cards, you can take a break, as other good cards are less likely to apply until you have three months of credit history. One card to try when you have three months of credit history is the Amex Everyday, which is a standard grocery card, but it has the added benefit of being an Amex credit card in that Amex is quite generous with limits, and applying for it can increase your credit limit a lot in a short amount of time. Even if the initial limit is low, Amex also has an unorthodox policy of tripling the limit within 61 days of opening the card. For most of the newbie cards, it is hard to exceed the initial limit of 1k, sometimes even to buy a plane ticket back to China, you need to put money into the card first.
The last "newbie card" is Chase Free-dom, and its sister card Chase Freedom Un-limited, which offers 5% rebate on quarterly rotations and 1% rebate on everything else. rebates. Rookie cards are in quotes because the card is no longer available through large bank deposits, and if you apply directly, the card is quite difficult to apply for among the newbie cards. Of course, this difficulty varies from person to person.