Must-have for international students: credit card application strategies! (2)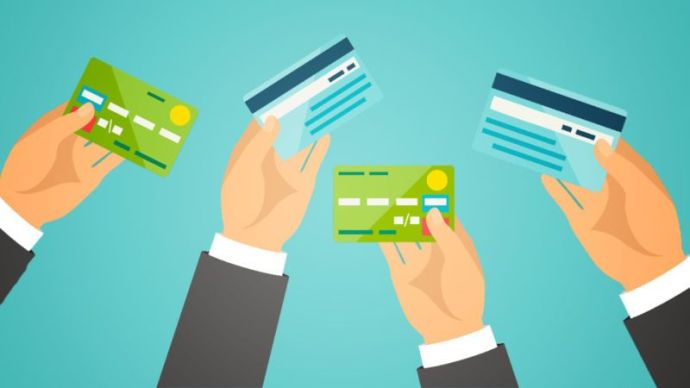 The best advice is to apply for Chase Freedom when you have 2-3 credit cards (at least 3 months on each card) and a credit history of more than 6 months, and be prepared to call a recon after a tragedy. In fact, Chase is notoriously "hard to get into", so Chase Freedom with no annual fee is almost the only way to get started with Chase credit cards. In addition, Chase has an abhorrent two-year, five-card policy (if you have five or more new credit card accounts in the past 24 months, your card will not be approved), so it's recommended that you apply for Chase Freedom (or Chase Freedom Unlimited) as soon as possible.
"Three Credit Cards" Key Guidelines
Some credit cards focus on grocery shopping such as Amex Everyday, Sallie Mae, and some credit cards focus on travel, such as Chase Sapphire Preferred and so on. Some credit cards focus on Grocery such as Amex Everyday, Sallie Mae, some credit cards focus on travel benefits such as Chase Sapphire Preferred and so on. These different focuses divide credit cards into different types. The so-called "three credit cards" are grocery card, meal card and gas card. These three cards aren't necessarily fixed to one particular card, as the cards used for grocery shopping, dining and fueling will usually change depending on the benefits of the card, especially with the rotation of Freedom and Discover's quarterly 5x cashback programs, but you should have at least one card of each type.
Grocery cards
The following grocery cards are commonly used.
Amex Everyday / Everyday Preferred (ED/EDP)
Amex Blue Cash Everyday / Preferred (BCE/BCP)
Of the four cards, EDP ($95 annual fee) is the first one you should consider if you are able to make at least 30 transactions per month and get 4.5x MR points at the supermarkets (equivalent to about 8.1% cashback). If you don't do it 30 times a month, then you should consider ED and BCP. It is important to note that Walmart and Target are not considered supermarkets in Amex's definition. Please note that most Chinese supermarkets and restaurants do not accept Amex cards.
Lunch Card
Commonly used meal cards are.
Citi ThankYou Preferred for College Students (2x)
Amex Premier Rewards Gold (2x)
Chase Sapphire Preferred (2x)
They each earn 2x TYP, UR, and MR points when you eat. The Citi ThankYou Preferred is a no annual fee card, but the value of TYP is slightly lower than the other two, and the rental car insurance offered by the Chase Sapphire Preferred makes it a card that most people will choose to have, so eating with it is a good option.
Gas Cards
Commonly used fuel cards are.
Sallie Mae (5x)
BoA 123 (3x)
AMEX Blue Cash Everyday (2x) / Preferred (3x)
AMEX Everyday Preferred (2x, 3x after 30 swipes in a month)
Although Sallie Mae can provide 5% cashback, but the monthly limit is only $250, you can choose to get 3% cashback through BoA 123 if you exceed the limit. However, if your monthly fuel cost is over $250, it is not a big loss to use Everything 2% card, so there is no need to apply a BoA 123 card for fueling. If you don't have a Sallie Mae, we suggest you to use Blue Cash series to fill up your car, or use these two cards to get 6x/3x cashback when you buy gas at supermarkets.