Must-have for international students: credit card application strategies! (3)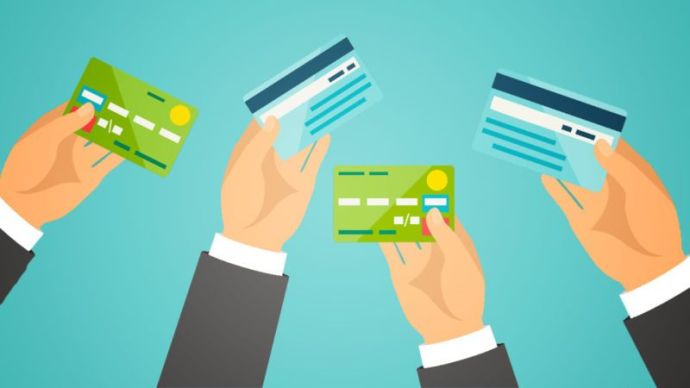 Other types of purchases
For purchases other than food and gas, such as airline tickets, you can also consider applying for a special card to handle these purchases.
For example, the Chase Sapphire Preferred earns 2x UR points on travel purchases such as airfare, hotel and car rentals, while the Citi TYP, Citi Prestige and Amex Premier Rewards Gold earn 3x TYP or MRP on airfare. For other types of non-mainstream purchases, it's also recommended to have an everything 2% cashback card. The new Discover IT card now has an offer to double all cashbacks for a year, so it's effectively a 2% everything card. After the offer expires, cards to consider are Citi Double Cash and FIA, both of which have no annual fee and can easily earn 2%.
Application Process
There are four general forms of credit card applications in the United States.
1) Go to the bank's website and fill in the application form, if you have a friend who works in the bank, it will be more convenient.
2) Receive the pre-approved offer invitation form from the bank, fill up the form and send it back to your bank. Most of the offers sent by the banks are advertisements, so don't be too optimistic about the pre-approved offer. It is important to note that Pre-approved applications will still have HP, and you may be rejected if you apply with Pre-Approved. But Pre-Qualify can sometimes assist you in bypassing the restrictions of certain applications.
3) Apply by phone. It is said that the success rate of phone applications is higher than online applications, and a very powerful way is the Reconsideration line. You can call for a month after your application has been rejected to ask the reason for the rejection, or you can call to see if your application has been approved.
4) Online application form is the most common. Many banks offer credit card offers only online, and it only takes 5 minutes to fill out the form.
The Science of Using Credit Card
Once you have applied for the right credit card, it is naturally important to know how to choose the right one when it comes to spending. There is a mobile app, Wallet Up, that can help us choose the right card. Of course, if you don't want the hassle of using an app and can't remember the various cashback percentages offered by different cards, it's not difficult to choose the right card. The first step, of course, is to make sure the new card is ready to be opened. After that, since the 5x programs for Discover and Freedom only change quarterly, the choice of a gas or grocery card is generally a sure thing during a quarter: if a 5x program for Discover or Freedom appears in a category, that card will naturally be the first to go. Most other non-mainstream spending categories, such as car insurance, etc., are recommended to the everything 2% card.
In the end, I hope you'll spend your money wisely and enjoy your study abroad experience!