10 Important but Easily Ignored Tips for AmEx Credit Card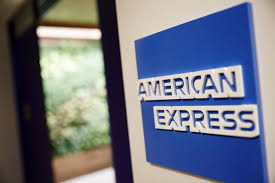 There are many types of credit cards, whether they are issued by the same bank or not, they are more or less different. Today, let's talk about the different features of AmEx compared with other credit cards, and list 10 tips that are easily overlooked. I hope that at least one or two of them will help you guys.
1. After obtaining the initial credit limit for American Express card users, the credit limit can be increased to 3 times.
AmEx earns a high income by charging interchange fees, that is, when the merchant decides to accept the AmEx card for payment, it will pay a certain percentage of the fee to AmEx. Therefore, the more users use it, the higher the income for American Express. The easier way to achieve the goal is to increase the Credit limit for the user. For example, a new user who applies for an American Express credit card and obtains a $3,000 Credit limit can theoretically increase to $9,000
2. If the credit card is cancelled or downgraded during 1 statement, American Express will refund the annual fee
After paying the annual fee, the "new year" begins. If the credit card is cancelled during this period, the annual fee will be refunded in full. If downgraded, the annual fee will be refunded according to the proportion of the remaining days in a year.
3. The sign-up bonus for each card of Express can only be obtained once in a lifetime
Before May 1, 2014, the card sign-up bonus of Amex can be claimed repeatedly, but then Amex changed this rule: the award of a card can only be obtained once in a lifetime. In other words, when the same SSN applies for the same card again, the reward cannot be claimed once it has been claimed. Those who do not have an American Express card, may wish to wait until the reward is high before applying. As we all know, when American Express needs users, the rewards are very generous.
4. Amex card will not officially agree to Match higher sign-up rewards
If you find that the same card has a higher reward within a few days after you get the sign-up reward, the official American Express will not add the difference to you. But if you call the customer service to make a soft and hard bubble, there is a high chance that you will be "sent" some points to show your sincerity.
5. May wish to call customer service every 3 months to ask if there are Retention offers
Most users who hold an annual fee card will always call Amex customer service for renewal money and ask if there is a reward for renewal. The answer is often yes. But in fact, you can call to inquire once every 90 days, and usually you will get a surprise. In order to thank users for their continued use, American Express will occasionally provide 5,000 MR or more to express the hope that you will continue to use the card.
6. If you are already an American Express card user, you will only get a soft pull if your application for a new Express card is rejected
American Express will use the recorded Credit Report to determine whether the new card is approved. If the application is rejected, the credit report will not appear Hard pull
7. Add Authorized users to your American Express card, in most cases there will be Bonus
Adding a user to your own name to get a secondary card can often get good bonus rewards. You can call for consultation before deciding whether to add it. If you don't, you may wish to add it later.
8. American Express will send the card to the user as quickly as possible
If your American Express card is lost or damaged, you can call customer service to ask them to reissue and send it out as soon as possible. For example, inconvenience caused by loss during the journey, you can call the customer service to immediately send a new one to the hotel where you are staying, so as to minimize the inconvenience.
9. Each user can hold up to 5 American Express credit cards at the same time
Regardless of whether it is an American Express credit card or an American Express co-issued credit card, each user can hold a maximum of 5 at the same time, and Charge Cards are not counted.
10. You can check credit card application status online
You can check the credit card application status by entering SSN and Zip code.
Conclusion
American Express has always been talking about its excellent customer service experience and generous benefits. I hope that the above 10 tips can help friends who are just starting to use Amex cards to have a better experience.