Summary of U.S. Credit Card 5% Cash Back in Q4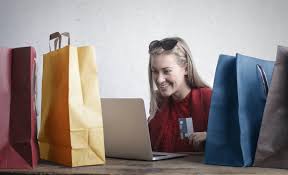 The third quarter of 2020 is coming to an end. The 5% cashback classification for the fourth quarter has been introduced. Today I will take you to summarize and summarize the 5% cashback activities of various bank credit cards in the fourth quarter. It will start on October 1, let's take a look. See what you have.
Chase Freedom Flex
• Paypal
• Walmart
Paypal 5% is one of my favorite categories, because Paypal can be used almost anywhere, whether it is shopping or utility bills, rent bills, it can be easily used, and some areas can even use Paypal to pay taxes or fines.
Walmart generally does not cooperate with any bank or credit card that has points rebates, so joining Walmart in the fourth quarter will be a good category, whether it is SuperCenter, Walmart Neighborhood Markets, Walmart.com or Walmart operated gas stations, all Get 5% cash back.
It should be noted that the Freedom series has a quarterly cashback limit of $1,500
Discover
• Amazon.com
• Walmart.com
• Target.com
This quarter, like Chase Freedom Flex, Discover also covers Walmart. It seems that under the current situation, users' consumption habits have indeed undergone new changes, and banks are also hoping to provide more benefits to retain users. Friends who have two cards at the same time can start to use the other card to continue to get 5% after one full of $1,500
Target is also very practical. Although Redcard users can also enjoy 5% Cash back, gift cards do not include it. At this time, using Discover would be a good choice.
Naturally, Amazon.com needless to say, whether it is daily necessities or electronic products, you can buy them. Not only are they high-quality and inexpensive, but Prime users can also deliver them to your door quickly.
It's important to note that Discover has a cash back cap of $1,500 per quarter
Citi Dividend
• Best Buy
• Warehouse Clubs
With the coming of Thanksgiving in the fourth quarter, electronic products will have high sales. Best buy this kind of cash back into the fourth quarter can be said to be more appropriate. It should be noted that Citi is different from the above two cards, and the cashback limit is $6,000 per year
Warehouse Clubs includes Costco, Sam's Club, BJ's and other large-scale comprehensive supermarket chains. For those who are used to shopping in these supermarkets, the 5% cashback is very useful.
US Bank Cash +
5% Cash Back can be selected from the following two consumption categories, and the maximum cash back is $2,000 per quarter. Special attention is that Car Rental was recently replaced by TV, Internet, and Streaming Services, and did not appear in the cashback list this season.
• TV, Internet, and Streaming Services
• Home utilities
• Select clothing stores
• Cell phone providers
• Electronic Stores
• Gyms/Fitness
• Fast food
• Ground Transportation
• Sporting goods
• Department Stores
• Furniture Stores
• Movie theaters
Bank of America Cash Rewards
For 3% Cash Back, you can choose one of the following consumption categories. If you do not manually select it, it will default to the Gas option. Every quarter, $2,500 cash back is online. Once the category is selected, the next quarter will default to the same category, unless manually changed. You can change the cashback classification you want every month
• Gas
• Online Shopping
• Dining
• Travel
• Drug Stores
• Home Improvement/Furnishings
Conclusion
Cashback activities in the fourth quarter continued to focus on practicality. In the current situation, banks have launched cashback categories with low thresholds in order to retain users, which has increased the chances of everyone's use and reduced the chance of obtaining benefits. cost. The fourth quarter officially started on October 1, friends, don't forget to manually activate/select the cashback category before consumption