Understand the Types of Student Loans in the U.S. and Their Pros and Cons (1)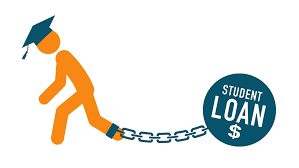 First, let's first understand the current situation of student loans.
According to "Who Graduates with Excessive Student LoanDebt? "The author of "Mark Kantrowitz proposed in 2015 that 7 out of every 10 college graduates graduated with student loans, and the per capita loan amount has tripled in the past two decades.
There are many factors that affect the amount of student loans:
the school's location
Public or private school
Types of diplomas
Business school students pursuing MBA generally have loans that reach or exceed six figures. Consider the following important questions:
Which student loan will you choose now or in the future? What is the difference between federal loans or private institutions?
What are the ways to repay the loan and the related pros and cons involved?
Which loan repayment plan meets your long-term goals and needs?
"Federal loans should be given priority"
There are two types of student loans-federal loans and private sector loans. Federal loans have some advantages, and generally speaking, the cost of borrowing is lower than that of private institutions. Therefore, if conditions permit, federal loans should be given priority, and then private sector loans should be considered.
Let's take a look at the main differences between these two lending channels:
Sources of funds
Federal loans are funded by the U.S. federal government
Private loan funds come from private lenders, including banks, credit cooperatives, or schools.
Interest
Repayment of loans
There are a variety of flexible repayment plans for federal loans, and some plans for deferred repayment or even debt relief are provided to eligible repayers.
The repayment plan of private sector loans depends entirely on the loan contract, and it is basically unlikely that the lending unit will grant debt relief. And you need to start paying interest on the loan while you are studying at school.
"The other advantage of federal loans compared to private sector loans is the debt relief program."
Let's take a closer look at the classification of federal loans...
Direct Subsidized loans
Direct Unsubsidized loans
Direct PLUS Loans (also known as Parent PLUS loans) direct PLUS loans, such loans are for graduate students or vocational studies or students' parents
Federal Perkins Loans
Student loan repayment methods have developed greatly in the past few years. Federal loans provide many flexible repayment methods so that students can better manage their student loans.
Another advantage of federal loans compared to private sector loans is the debt relief program:
The Public Service Loan Forgiveness Program is provided to applicants who serve certain governments or 501(c)(3) non-profit organizations and meet certain specific requirements.
The Teacher Loan Forgiveness Program is designed to encourage individuals to join the ranks of teachers to improve the educational conditions of impoverished communities. Under certain conditions, applicants can apply for debt relief up to $17,500.
Federal Employees Forgiveness Program Federal Employees Forgiveness Program. Federal agencies can waive some student loans for federal government employees:
The annual deduction does not exceed $10,000
Lifetime deduction does not exceed $60,000
After meeting certain conditions, teachers can apply for 100% Perkins loan relief. In addition, if you are not a teacher, but teach in a field that is recognized by the local state government as a lack of teachers, you can also qualify for the application.
"The excess repayment amount will be used to pay interest instead of the loan principal"