How do international students get a loan to buy a car in the U.S.? (2)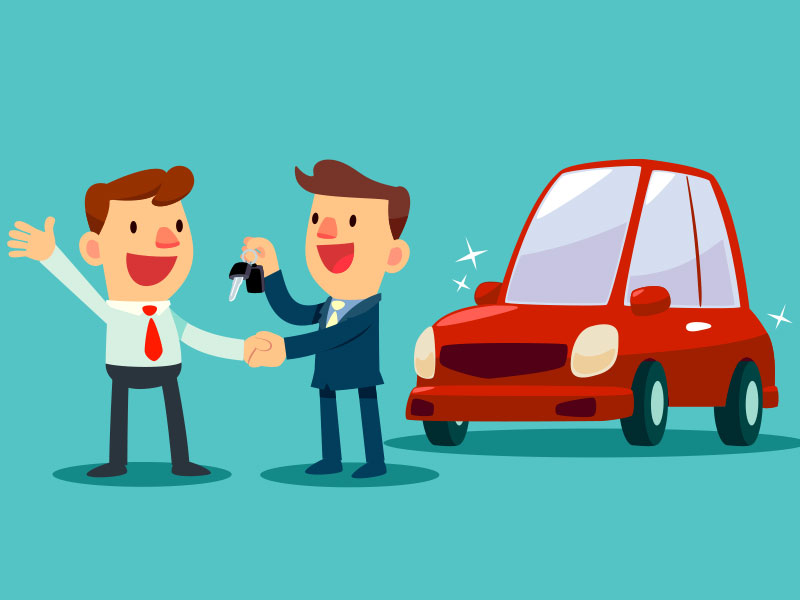 Through what channels can I borrow money to buy a car in the United States?
The U.S. credit system is well developed, and credit consumption is very common. 90% of local Americans choose to buy cars on installment basis. There are more ways to buy a car on installment in the US than in China.
1) Purchase a car through a loan from an auto dealer
As an international student, the advantage of buying a car through an auto dealer is that it is easier to get approved for a loan, and the APR and loan term are more flexible. When some models are on sale or clearance, car manufacturers sometimes offer low or even zero interest rate promotions, and as long as you have a certain credit history, you can enjoy the discount. Car dealers usually do not examine the status of international students like banks do, and can offer longer loan terms.
However, it is not uncommon for international students who are new to the U.S. auto market to be unprepared for the usual sales tactics of auto dealers. There is a huge difference between the price of American cars and Chinese cars, and it is not uncommon that international students have high expectation of the price of cars and cannot haggle for the price because they are not familiar with the language. Car dealers may use the low interest rate as a bait to raise the price of the car, or take the opportunity to sell all kinds of worthless add-on products, and international students will be trapped if they are not careful. In addition, car dealers usually offer loans with high interest rates in the beginning and lower interest rates in the later part of the loan period, which makes it very uneconomical to repay the loan in advance.
2) Loan through bank or credit union for car purchase
The advantage of buying a car with a bank loan is that you don't have to worry about the tricks of the dealership, and the bank will generally assess the value of the car more accurately and tell you if you are being sold for more. In addition, the interest rate is the same for the whole loan term, so you don't have to worry about repaying the loan in advance. However, it is not very convenient for international students to get a loan through a bank or credit union because the bank will evaluate your credit history and immigration status before deciding whether to approve the loan, loan term and interest rate. For international students who have just arrived in the U.S., it is difficult to get approved for a loan, and even if you can get approved, the interest rate will be very high. For F1 visa students, the loan term will not exceed the maximum period of stay stated on the I-20.
3) Loans for car purchase through online loan platforms
In the United States, there are some online lending platforms that provide auto loan services, usually with fast approval, low interest rates, and simple procedures, but because they are not face-to-face transactions, there is a high transaction risk.
4) Mortgage property loans for car purchase
If you own property in the U.S., you can also take out a mortgage to buy a car, which not only can reduce taxes but also has a lower interest rate, but then the car and the house are tied together, so there is some risk. This channel is seldom used among international students, so I won't go into details. 5.
5) Loan guaranteed by relatives or friends to buy a car
If you don't have a good credit score and want to get a lower interest rate and a longer loan term, you can ask a relative or friend with a good credit history to act as a guarantor. However, there is a risk to be a guarantor, unless you are close to your immediate family, no one will be willing to guarantee for others.
6) Get a car loan from an organization that specializes in international student car purchase
As a car buying service provider for international students, it must have a deeper understanding of the needs of international students and the U.S. auto market, and can represent international students to get lower prices and more favorable loan conditions from car dealers.
What are the common sense and precautions when getting a loan to buy a car in the U.S.?
1. taking into account interest rates, car prices, loan terms, and down payments
International students are often attracted by low car prices and ignore loan interest rates when buying a car, but in fact, a one percentage point difference in interest rates may cost thousands or even thousands of dollars in interest. So, when you take out a loan to buy a car, be sure to compare the interest rate with the price of the car, and pick the most cost-effective installment car purchase channel.
In addition to credit score, location, and differences in new and used cars, another important factor that affects interest rates is the term of the loan.
In order to avoid the risk of not being able to repay the loan on time, it is important to reasonably assess your current and future financial situation and choose the loan term and down payment ratio. If you have enough cash on hand, you can combine the amount you can afford to repay each month with your car price budget to choose a suitable down payment ratio; if you have a limited cash budget, you can also combine the amount you can afford to repay each month with your cash budget to make a reasonable car purchase budget.
2. What do I need to do in advance to buy a car with a loan?
First, you need to have a preliminary idea of the market price of the car you are interested in, either on kbb.com, edmunds.com or by entering the Zipcode on the car dealer's website, just in case you are being overpriced.
Secondly, if you are sure you want to get a loan to buy a car, you need to have your U.S. driver's license (a Chinese driver's license does not allow you to get a loan to buy a car), proof of schooling, passport, and three months of bank statements and proof of address.
3. What are the circumstances that may cause your loan application to be rejected?
The age of the borrower does not meet the loan requirements (generally over 18 years old), the total amount of the bank account does not meet the application requirements, and the documents do not match the actual situation.