How to Protect Yourself from Auto Insurance Fraud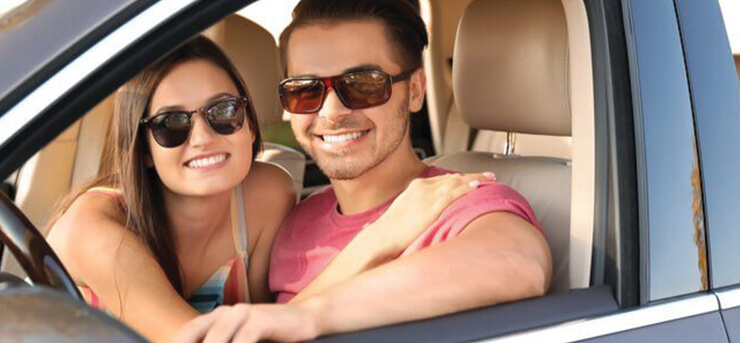 The Coalition Against Insurance Fraud estimates that fraudulent claims overall cost American consumers more than $80 billion a year1,2. The frustrating part is that policyholders also bear the costs of bogus claims – not to mention the cost of investigating and fighting their illegal activities. Subsequently, people who swindle insurance companies are harming all innocent consumers by way of higher insurance premiums. So ultimately, preventing insurance fraud may potentially help lower auto insurance premiums.
What is auto insurance fraud?
Auto insurance fraud is the second costliest white-collar crime in America. Insurance fraud ranges from usually-honest people bending the truth to organized crime rings bilking millions of dollars. Fraudulent auto insurance cases can result from:
Giving false information on an application to get insurance coverage or a lower premium
Inflating or padding an automobile claim to get a higher payment or to cover a deductible
Making a false claim of stolen or damaged property, or overstating the worth of stolen items
Staging automobile accidents that result in false injury claims
Having someone steal or burn a vehicle to collect money from car insurance, or to avoid expensive repairs
What is Nationwide doing to prevent auto insurance fraud?
Our automobile insurance fraud prevention strategy includes:
Deterring fraud before it happens by carefully vetting the information submitted on applications
Dedicating a team – our special investigation unit – to fighting insurance fraud
Donating special tools to law enforcement agencies to help capture car thieves, and investing in additional technology to detect potentially false claims
Partnering with anti-fraud groups such as the National Insurance Crime Bureau and the Coalition Against Insurance Fraud, as well as law enforcement agencies and other groups
How you can protect yourself against car insurance fraud?
The National Insurance Crime Bureau suggest a few simple steps to increase your insurance fraud protection:
Don't tailgate. Criminals sometimes take advantage of tailgating to stage a collision.
Call the police to report any accident, and obtain a police report with the officer's name – even if there's only minor damage. This makes it harder for criminals to intentionally damage a car after the fact to try to collect a larger claim.
Use a disposable camera or camera phone to document any accident damage and the number of passengers in other vehicles.
Record the details of the accident, including names, addresses, license plate and driver's license numbers, witnesses and anything else that may be important.
Avoid people who suddenly appear at an accident scene and try to direct you to doctors and attorneys.
Be wary of physicians who insist you file a personal injury claim after an accident, especially if you're not hurt.
Report the accident to your insurance company as soon as possible – even if you aren't at fault.