Cryptocurrencies are absorbing 30 billion U.S. dollars in venture capital this year, and gold has become the "worst asset"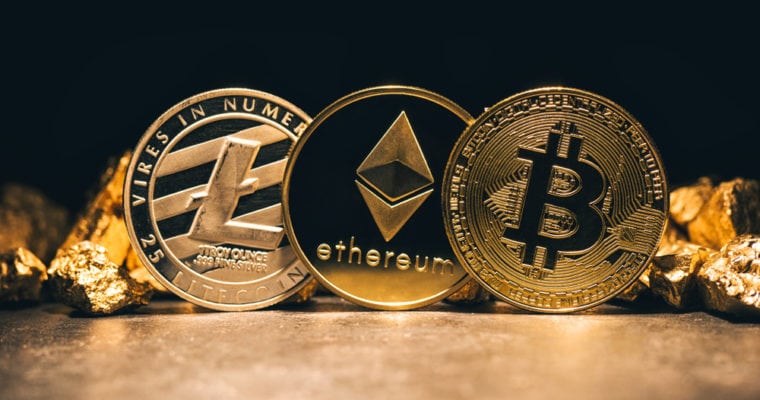 Global venture capital funds have invested approximately US$30 billion in cryptocurrencies this year, more than the sum of previous years. According to transaction data compiled by PitchBook Data Inc, this is almost four times the previous record of approximately $8 billion in 2018.
The US$30 billion includes financing obtained by large companies such as Robinhood Markets Inc (NASDAQ: HOOD) and Revolut. According to data from PitchBook, this year's large-scale financing transactions of more than $1 billion in the cryptocurrency field also set a new record, reaching a total of approximately $7.2 billion, four times the record before 2018.
The popularity of cryptocurrencies has "stolen" the flow of funds that should have belonged to gold. Despite the surge in global inflation in 2021, gold has become one of the worst performing assets.
"Financial Times" published an article that this precious metal, usually known as an inflation hedge, fell 5% this year. In contrast, Bitcoin rose sharply in 2021 and has appreciated by 65% so far this year.
Bank of America strategist Francisco Blanch said that the Fed's withdrawal from the crisis-period stimulus measures and the rise in US bond yields have created "huge resistance" to gold. He said that the strengthening of the U.S. dollar made gold more expensive for international investors and also dragged down its performance. Blanche added:
"Some of the capital flow that should have gone to gold may have gone to encrypted assets."
He said that in the past year and a half, the allocation of digital assets by institutional investors has increased in an "overall" manner.
Bitcoin enthusiasts regard what they call "digital gold" as a bastion against inflation, referring to its limited supply. However, Blanche said that cryptocurrencies such as Bitcoin and Ethereum are more like "risk assets" rather than safe havens. Because they are being used more and more in the portfolios of some investors, Blanche describes them as highly volatile and "increasingly related to stocks and risk."
Bitcoin's risk-adjusted return (taking into account volatility) shows a much smaller return. According to Goldman Sachs calculations, the Sharpe ratio of digital assets is 0.9, which is lower than most other asset classes. Its price dropped by $10,000 in one hour in early December.
Nikolaos Panigirtzoglou, a cross-market analyst at JPMorgan Chase, stated that Bitcoin's high volatility is "not incompatible" with the store of value theory. Some investors "believe that if there is a systemic or financial system crisis, assets such as Bitcoin or gold will Keep its value".
The billionaire and founder of Bridgewater Fund Ray Dalio (Ray Dalio) also said that Bitcoin is like a "gold substitute for the younger generation" and has "value."
The founder of the world's largest hedge fund said that he was very impressed with Bitcoin, the cryptocurrency with the largest market value, and its blockchain. He said:
"Bitcoin's achievements, from writing programs, not being hacked, getting it to work, and adopting the way it has always been, are remarkable achievements."
Dario once again confirmed that he owns "a little bit" of Bitcoin, saying that it is "almost a gold substitute for the younger generation" and that "Bitcoin is like gold, although gold is a mature substitute for legal tender." Dario said:
"It has no intrinsic value, but it has an inferred value, so it has some advantages."
However, Dario still worried that the government might ban it.
"Bitcoin has many other problems. If it poses a threat to the government, when it becomes relatively attractive, it may be banned in some places, but it will not be banned everywhere. I don't believe the central bank Or major institutions will hold large amounts of funds in it."
However, experts say that it is difficult for the government to effectively ban Bitcoin. James Ledbetter, editor of fintech newsletter FIN and CNBC contributor, said:
"I think that even the joint efforts of different countries and different central banks cannot really shut down Bitcoin. I think this is technically impossible. But there are some ways to regulate Bitcoin."
Dario told MarketWatch:
"I'm not a Bitcoin expert, but I think it has some advantages as a small part of the portfolio."