Credit cards: 10 Security Tips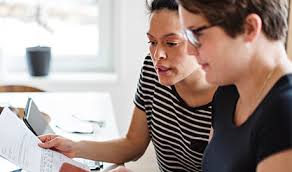 1.Keep your purchase invoices and compare the amount to the amount on your monthly statement, as an error is always possible.

2.Ne not provide merchants with personal information, even if they ask you to. Merchants are only entitled to require an existing card and a signature from you.
3.Report the loss or theft of your card as quickly as possible.
4.In case of fraud, take advantage of zero liability. If your card number or card is stolen when you shop, online or not, you are released from your consumer responsibility and pay nothing. In this case, you must be able to reasonably prove that you are not the author of the transactions made, unless they required the use of your personal identification number (PIN). It is therefore important to continually check your monthly statements in order to clearly identify any unauthorized transactions (your cardholder contract gives you the definition of an unauthorized transaction).
5.Make a list of all your cards and their numbers. Make sure you keep this list in a safe place (other than your wallet or purse). It will be easier for you to cancel them in case of theft or loss.
You will be responsible for paying for all purchases made by a loved one (with or without your consent) with your credit card.
6.Always make sure that the card you are given after a purchase is yours.
7.Ne never give your card number over the phone unless you are the originator of the call or you are certain of the identity of the caller.
8.On the Internet, be sure to make financial transactions only on secure sites (identified by a small closed padlock, right in the bottom of the screen page, and whose URL begins with "https"). Also, NEVER give your credit card number by email.
9.Ne never leave your credit cards unattended at work or school. The majority of credit card thefts occur in these locations.
10.Sign the back of any new card as soon as it is received and destroy all your expired or unused cards.