Employment injury insurance 101(1)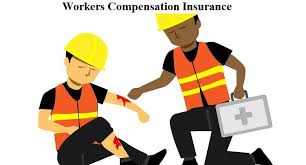 Employment injury insurance refers to a type of work or survivors who receive material assistance from the state and society when they suffer accidental injury or occupational disease resulting in temporary or permanent disability and death during work or in special circumstances. Social insurance system.
Identification of insurance against accidents at work: when a worker temporarily or permanently loses his capacity to work due to accidents at work or occupational diseases and dies, whatever the cause of the accident at work, l The individual or the company is responsible for the processing of social insurance, that is to say the principle of compensation without negligence.
Employment injury insurance, also known as workers' compensation insurance. Workers' compensation insurance is a method of social pooling that centralizes workers' compensation insurance premiums paid by employers and establishes a workers' compensation fund to protect employees from accidental injuries or occupational diseases in their production and operating activities, which can lead to death, temporary or permanent loss of working capacity. , A social security system which provides workers with legal medical treatment and necessary economic compensation. This compensation includes not only the cost of medical care and rehabilitation, but also the basic cost of living.
Characteristics
1. The scope of the objectives of workers' compensation insurance is that of the workers in the production process. Because occupational hazards are ubiquitous and ubiquitous, no one can completely avoid workplace accidents. Therefore, as an occupational hazard insurance system, workers' compensation insurance applies to all employees. Any employee who suffers from a work accident or an occupational disease should benefit from the treatment of accident insurance without exception.
2. Liability for insurance against accidents at work is compensatory. In other words, workers' rights to life, health, survival and work are affected, damaged or even deprived. Consequently, workers' compensation insurance is a social insurance system established on the basis of the obligation to compensate injured workers, and other social insurance is established on the basis of assistance responsibilities and compensation for employees' life difficulties. The exclusive unified occupational accident insurance scheme is fully integrated into social security, thus supplementing the compensation for a single subsidy for employment in the event of disability.
3. The principle of faultless liability for insurance against accidents at work. Irrespective of whether the responsibility for an industrial accident is attributed to the employer, the individual employee or a third party, the employer assumes responsibility for insurance.
4. Employment injury insurance is different from staffing insurance and other types of insurance: workers do not pay insurance premiums and all costs are borne by the employer. The insured against work-related accidents is the employer.
5. Workers' compensation benefits are relatively generous and the standards are relatively high, but they vary depending on the accidents at work.
6. Insurance against accidents at work as social security, its protection content is richer than insurance against commercial accidents. In addition to accidents at work, it also includes reimbursement for occupational diseases, insurance against sudden death due to an acute illness and funeral assistance (death at work).
Employment injury insurance provides protection against accidental injuries sustained during work and rest, which is reflected in the extent of time and space. For example, accidents encountered on the way to and from work can be compensated for by work-related injuries in the event of traffic accidents. Accidental injuries in other situations are not covered by work-related injuries.
In addition to the motor vehicle accidents currently in effect, employees who have suffered traffic accidents not related to motor vehicles or urban transit, passenger ferries or train accidents that are not their responsibility main pendan t travel should also be considered work-related injuries.
In terms of compensation, medical expenses are generally reimbursed by insurance against industrial accidents and commercial insurance deducts the part already paid to compensate for the remaining amount. Death or disability insurance benefits are paid according to the agreed amount and there is no conflict. It is generally recommended to use insurance against commercial accidents in addition to and in addition to social security.
Follow the principles
Employment injury insurance follows the following ten principles:
1. The principle of compensation without liability (no compensation for fault);
2. National legislation and compulsory principles of application;
3. The principles of risk sharing and mutual assistance;
4. The principle of personal non-payment;
5. The principle of the distinction between work and non-work;
6. The principle of combining economic compensation with accident prevention and the prevention of occupational diseases;
7. The principle of the combination of a single remuneration and a long-term remuneration;
8. Principles for determining the level of disability and occupational diseases;
9. The principle of the distinction between direct economic loss and indirect economic loss;
10. Principle of centralized management.