9 Time Point Recommended to Requote Your Car Insurance to Reduce the Premium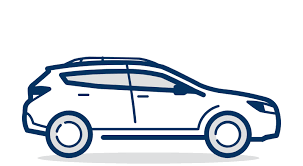 9 Time Point Recommended to Requote Your Car Insurance to Reduce the Premium
The personal background of each insurer will change during the course of life, and the car insurance premium will also change, and the degree of change will vary with each insurance company.
For example, the three most common situations encountered are (1) driving age (2) marital status (3) property status. Therefore, as time changes and conditions change, we must quote again and continue to reduce premiums. The 9 time points for re-quoting auto insurance are as follows:
1. Not sure if the insurance recommended by Agent is the cheapest
2. Auto insurance is about to expire and is ready to renew. I want to see if there is a cheaper Policy/Plan
3. Unfamiliar with auto insurance companies and need reliable analysis and recommendation tools
4. Do not blindly pursue the cheapest, but hope to meet the needs of their own, fair comparison of lower-cost insurance
5. Changes in marital status, such as marriage or divorce
6. Asset status has changed, such as buying a house or moving
7. Join a (youth) driver in the insurance plan
8. Just bought a new car
9. Credit score has changed
Even if the general state has not changed, it is recommended to requote at least once every six months (just when it is half a year policy renewal time), the principle is still the same: each company has a different calculation combination, and it may also update parameters or proportions regularly. Quote is free anyway. Why not?