Recommendations for Life Insurance at Different Stages of Life(1)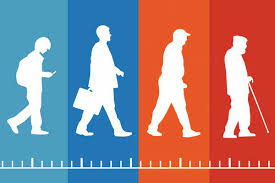 This article shares with you the recommendations for life insurance choices of different ethnic groups and situations, fresh people in the community, petty bourgeoisie, single people, vendors, social veterans, honeymooners, small families, single-parent families, families with disabilities in the upcoming retirement, Silver haired retirees and the other 12 ethnic groups and life situations all help you to do a good analysis, so that you can have more sense when you think about life insurance products!
Reminder:
● This article only recommends life insurance, without considering any medical or accident insurance.
● The content of life insurance policies issued by different insurance companies is different. This article analyzes the general direction. For more details, please contact a professional insurance agent for a thorough understanding.
● Life insurance is not absolutely good or bad, it is only appropriate and unsuitable. It is recommended that all partners and professional insurance agents understand in depth and find the most suitable option for you based of your situation.
Q
Think before you buy life insurance. Who is your most worried person?"
A
The biggest goal of life insurance is that when you are disabled, your loved one can still maintain a certain quality of life.
Freshmen that just step into society and petty bourgeoisies
Life characteristics:
The career is just beginning and the salary is not high. Some people may have low wages after taking care of three meals and food and covering expenses necessary for life. Some people have to take responsibility for paying school loans or raising parents, but they still hope to increase. Save some money.
Life insurance recommendations: term life insurance / investment life insurance
Primarily based on self-protection, if the current economic capacity is insufficient, you can first consider choosing a reimbursable fixed-term life insurance, and you can receive a sum of money at its later expiration. In the future, when the salary is increased and the budget is sufficient, you may also consider switching to a lifetime policy. If you subscribe to an investment policy, it is recommended to choose active funds to invest and spread the risk over time. (※ The above suggestions are based on the premise that there is always a balance after deducting expenses necessary for life)
Experienced office worker with stable salary
Life characteristics:
Stable income office workers will receive a fixed salary increase over time, but not to a large extent.
Life insurance recommendations: life insurance / life savings
Used to increase the need for self-protection and family security after retirement. (※ The above suggestions are based on the premise that there is always a balance after deducting expenses necessary for life)
Variable salary corporate staff
Life characteristics:
Annual income does not necessarily depend mainly on the amount of performance bonuses for office workers, such as corporate staff.
Life insurance recommendations: savings life insurance / investment life insurance
Make good use of savings life insurance and investment life insurance, policyholders can independently choose the characteristics of the premium amount and the payment period, and flexibly adjust their duration and level of premium. (※ The above suggestions are based on the premise that there is always a balance after deducting expenses necessary for life)